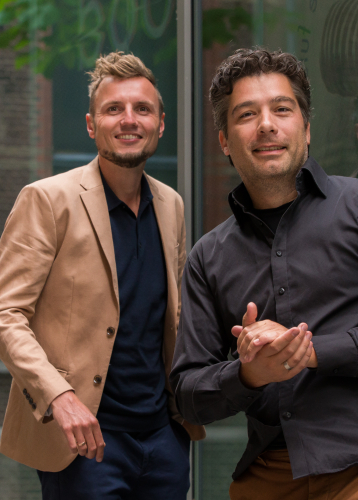 Yes! You're in! So great to have you! Ready to start your journey with Institute of Interior Impact?
Within a few minutes you will receive an automated email from our Huddle training system. You can dive right into it. Don't forget to check your spambox if you haven't received anything after 5 minutes.
Half an hour has passed?
Inspire yourself in the online training environment and don't forget to check out the community. Fill in your bio, upload a photo of yourself and tell us in the community why you're here and what you want to get out of the training. Also, reach out to other members of the community.
We hope to see you soon in one of the group coaching or Q&A sessions. You'll find the links in the community. Have fun and all the success in the world!
Marc & Sven
Founders of Institute of Interior Impact