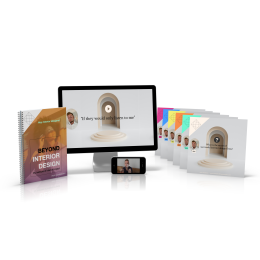 Attract more & better clients!
Improve your interior design business AND make your client happier.
In this 5-part speed course you will get valuable insights and tips.
Whether you're struggling with understanding client needs,
Or you're seeking to establish your expertise,
Or looking for guidance in managing your design studio.