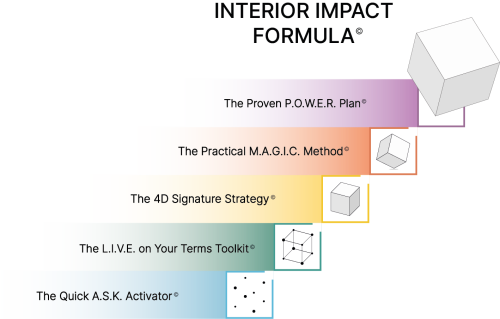 Are you trying to reinvent the wheel of running an interior design studio?
By Interior Designers, for Interior Designers
You are trained as an interior designer, but not as an entrepreneur.
No one ever taught you. Not in design school. Not in life.
It's the B-word. Business.
More specifically, Interior Design Business.
Are you spending more and more time managing projects, answering e-mails, phone calls, and so on? And less and less time designing?
Let's turn that around and reclaim your creative freedom,
So you can design your best projects ever!

We have created a proven formula, specifically for interior designers who want to make more impact with their design studio, by putting an Interior Design Process into place that actually works...!