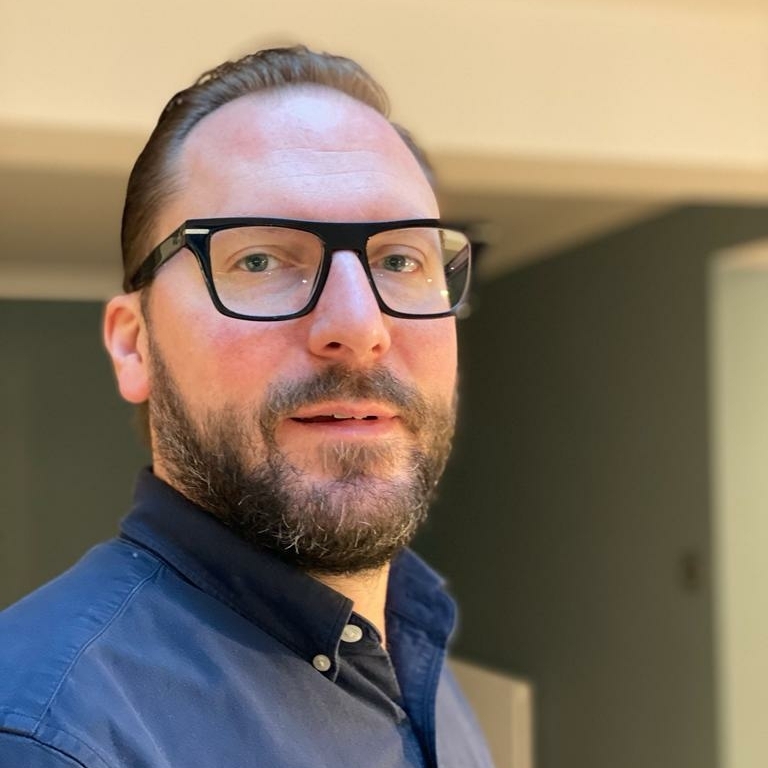 The guest of this Episode of the Beyond Interior Design Podcast is Scott James King. Scott is so passionate about bridging the physical and virtual worlds through a science-based sensory approach. What that means? Keep on reading! 
As the Director of Full Fathom and the Founder of METASENSE. He leads a team of experts in developing strategies, assets, and experiences for some of the world's biggest brands. For example Heineken, Aston Martin, Unilever, Pepsico, Selfridges 
and lots more.
Jaw Drops. Heart Swells. Goosebumps.
Are you ready to embark on a journey of re-enchantment?
In a world that is going through tumultuous times, we are all yearning for something more, something that can awaken our senses and bring back the magic.
According to a report titled "The Age of Re-enchantment," conducted by Wunderman Thompson, the desire to "feel something, to feel alive" is now prevalent among more than three-quarters of people surveyed in the UK, the US, and China.
63% are seeking brands that can provide multi-sensory experiences
61% long for brands that can ignite intense emotions within them
The report uncovers a craving for experiences that evoke joy, wonder, magic, and awe. Some consumers are even drawn to the mysterious allure of the uncanny, surreal, and dystopian.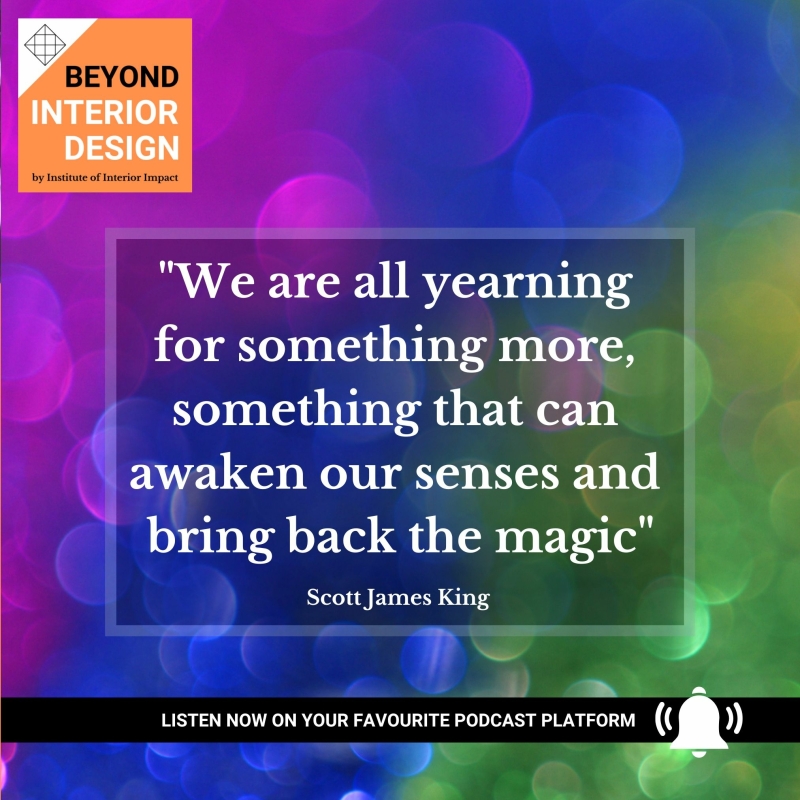 As an interior designer, you have the opportunity to tap into these desires and create connections that resonate deeply with your audience.
Consider this: twice as many respondents indicated their likelihood to purchase from brands that bring them a sense of joy (49%) or surprise and delight them (45%) compared to those that merely fulfil their promises (26%).
NOW is the time to unleash the power of multi sensory experiences.
By integrating sight, sound, smell, taste, and touch, you can create an immersive environment that captivates and enchants your audience.
Are you ready to be re-enchanted?
Listen to the Beyond Interior Design Podcast with Scott James King:
Or watch the recording of the LIVE Beyond Interior Design Podcast: