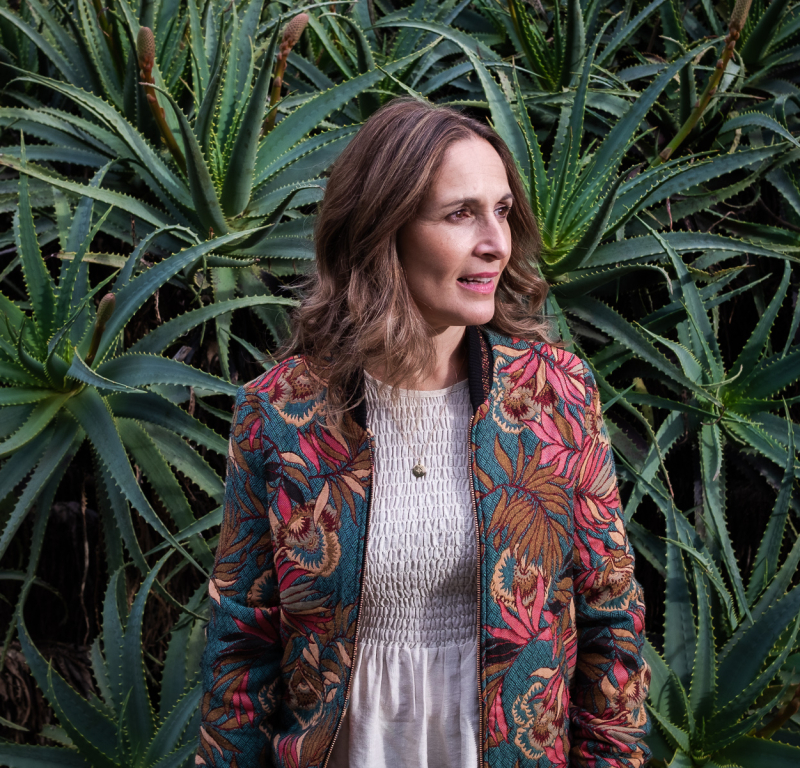 If you're passionate about the transformative power of design... 
If you are curious about the profound impact it can have on our lives, then listening to Nuria Muñoz is a must.
Nuria dives deep into the concepts of well-being in interior design. 
She is a highly accomplished consultant, esteemed designer, captivating speaker, and respected educator based in Valencia, Spain, with a global reach. 
She also has a robust academic background in Business Management and Marketing, as well as extensive training in Interior Design, Nuria brings a rigorous and interdisciplinary approach to her work.
Nuria's unwavering belief in the intrinsic connection between well-being and nature serves as the driving force behind her mission to create healthier, more appealing environments and passionately advocate for biophilic design on a global scale. Her mission is to have a positive global impact using design to improve people's quality of life. This includes promoting a deeper connection between individuals and nature, as well as creating living, studying, healing, and working environments that are healthier and more supportive of happiness. Furthermore, she is dedicated to educating and empowering individuals to embrace these principles and implement them in their own lives.
In the Podcast episode below we're discussing how our built environments can be optimized to support physical and mental health while fostering a strong connection with nature.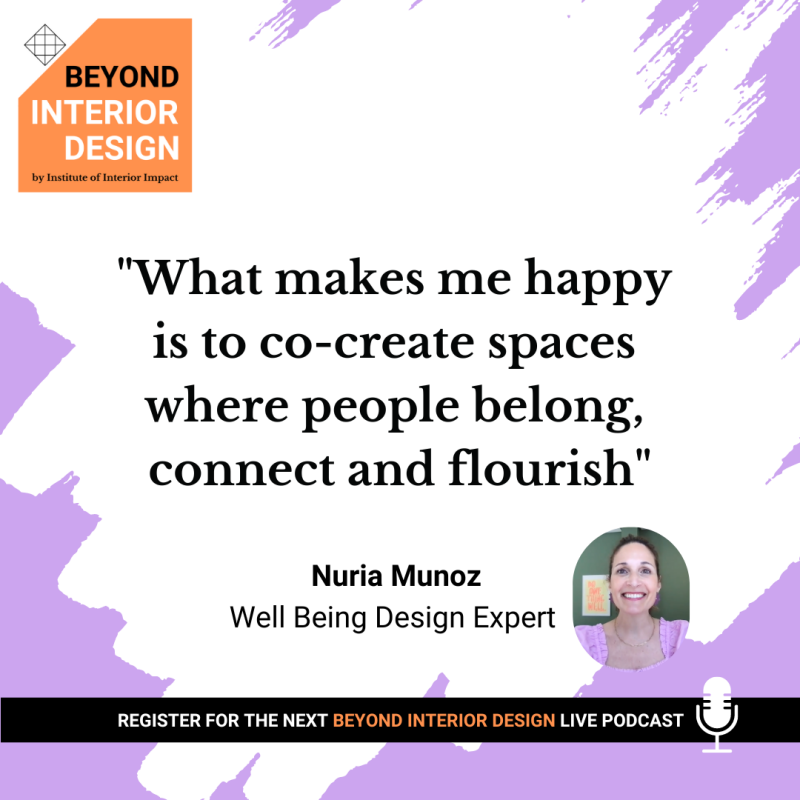 In essence:
How can we set up our interior design firms to create spaces that harmonize with our well-being and the planet. 
Let's explore the incredible potential of design to shape a better future!
Connect with Nuria:
Free download:
This checklist will give you an overview of all the 15 elements you need to consider when creating a Wellbeing Interior design. It will give you the tools to check how to transform every space in your home to create a restorative and nurturing environment, a healthier and happier space.
Choosing the right elements to create a space that will nurture you is essential when decorating a space.
It will determine:
How much it will improve your quality of life and be aligned with your wellbeing
How much your space resonates with you
How creative and productive you will perform
How good your sleep quality will become
How deep your nature connectedness will get
I cannot wait for you to have a look inside the checklist to get inspired!
I wish you a lot of success creating your well-being space, whatever wellbeing means for you – a sense of vitality, improved mood, enhanced concentration and productivity, better sleep, joy, gain creativity and health, or all of it.
- Nuria

Please know she also has a lot more available for you. Just visit her website.
Listen to the Beyond Interior Design Podcast with Nuria:
Or watch the recording of the LIVE Beyond Interior Design Podcast: