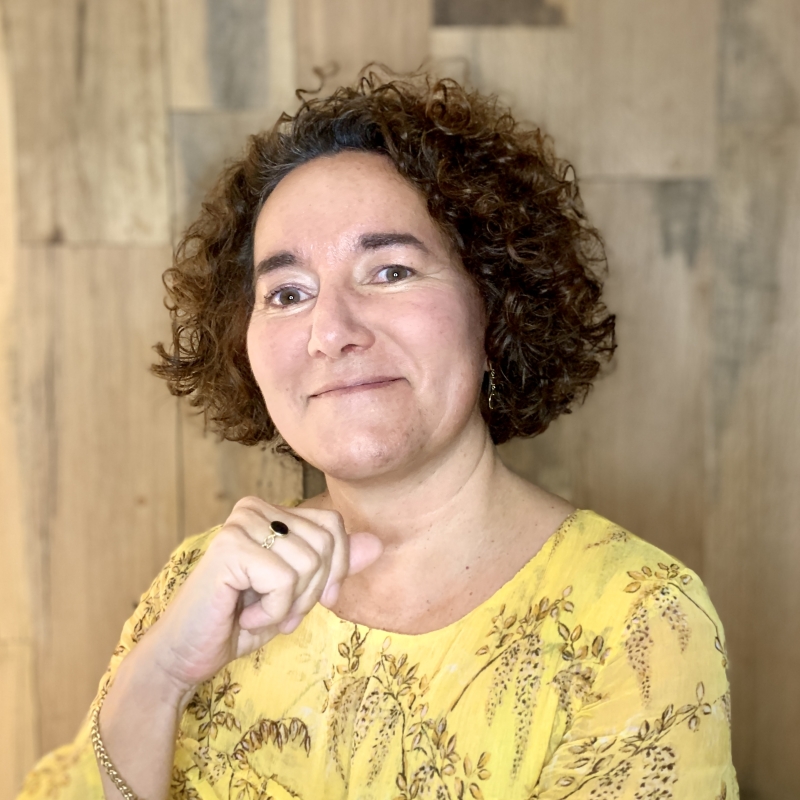 In this episode of the 'Beyond Interior Design' podcast we have something unique! 
Marc is giving away his host-seat for one time only. He is being  interviewed by co-founder of the House Coaching Institute, Sisi Salamanca!
A few weeks ago Sisi Salamanca, from Colombia, reached out to me:
"We should have a chat, Marc".
 
And she was right. We felt so connected, because we are on the same mission!    
Sisi Salamanca previously worked in the design industry and now she teaches at the House Coaching Institute; how to live a wholehearted life with integrity, to enjoy a liberating lifestyle.
I'm exited! It feels like I'm going to be at the other side of the table this time" - Marc Müskens
We both believe that interior designers possess a unique ability to create spaces that leave lasting impact on peoples lives.
Here at the Institute of Interior Impact, we're committed to helping every interior designer tap into this potential by providing them the tools and knowledge the need to take their business to new heights. So… that's exactly what we are going to do in this Special Q&A Session!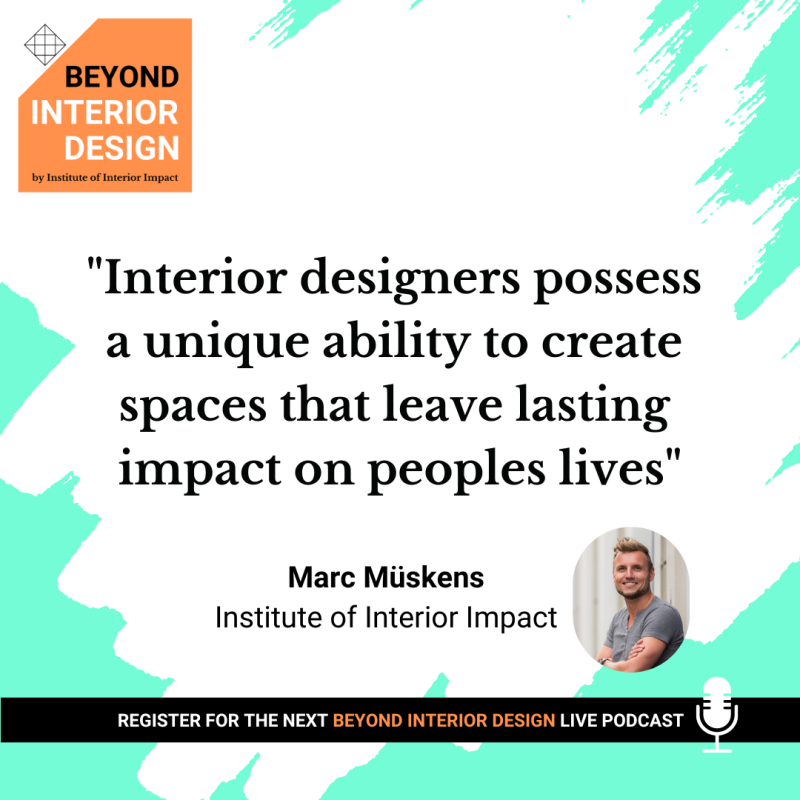 This is what every interior designer needs to know in order to make real impact.
Sisi came up with great questions from her team, members and following. That's why we offered her to use our global platform, the Beyond Interior Design podcast, to inspire even more creatives.
"It's not about the sofa!" - Sisi Salamanca
Your style and helping your clients the best way possible can co-exist. Sometimes people think it one or the other, but they can exist both and complement each other.
Connect with Sisi:
Listen to the Beyond Interior Design Podcast with Sisi:
Marc & Sisi kept on talking and exchanging ideas. So we cut the podcast into two separate sections. You can listen to both episodes.
Or watch the recording of the LIVE Beyond Interior Design Podcast: